Experience life in the countryside and enjoy numerous amenities – the best of both worlds at the Ausserwieserhof in the Stubaital.
Each of our apartments has its own unique charm. The atmosphere and materials will make you feel right at home. Just choose the apartment that suits you best.
Enjoy an unforgettable vacation in one of our heavenly apartments or in our self-catering room "Vogelnest" (bird's nest).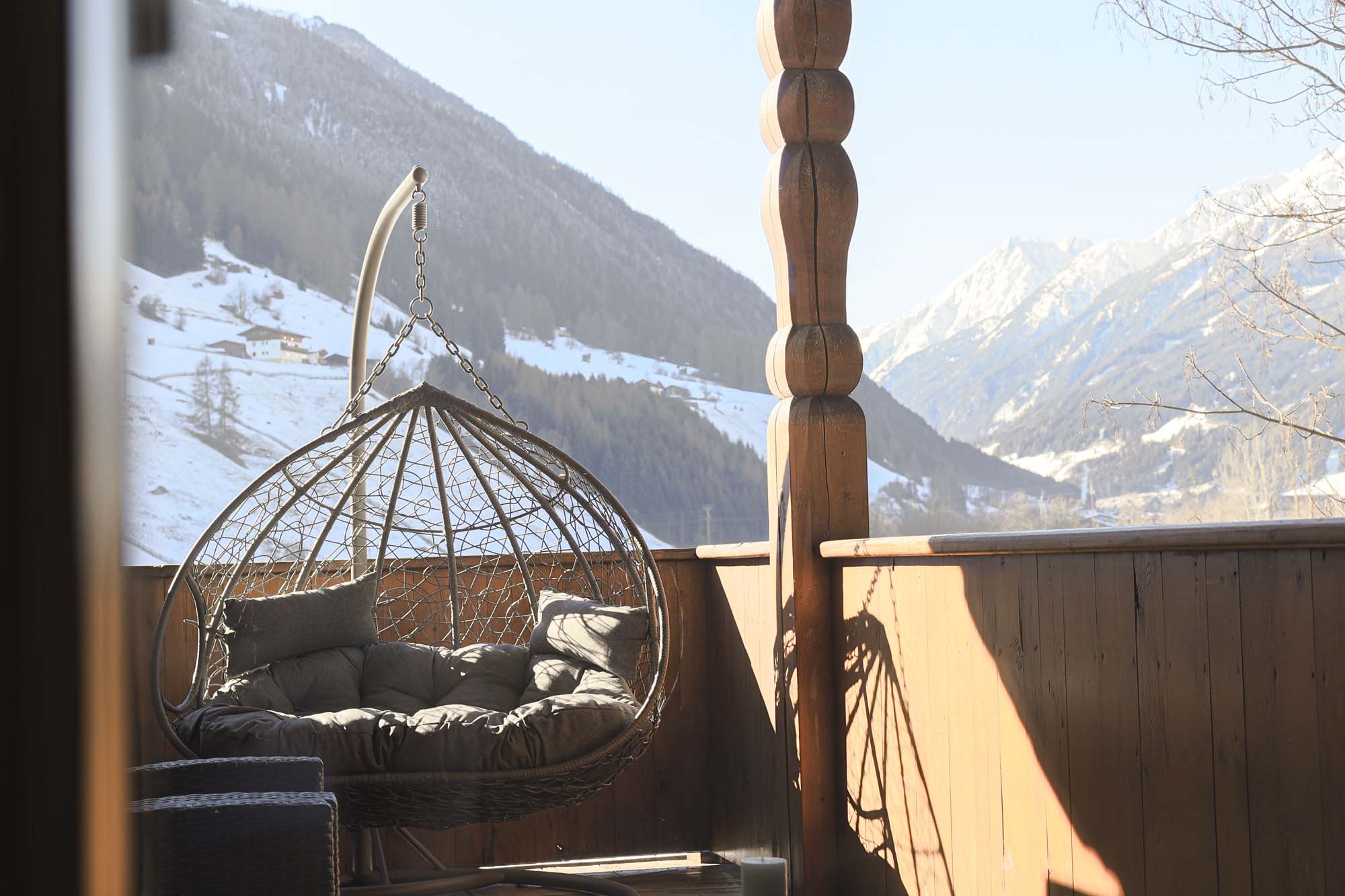 An overnight stay on a hay bed at our Ausserwieserhof is a unique and unforgettable vacation experience. The hay bed is a separate room on the threshing floor of the barn. You sleep on about 1 m (one yard) of hay, topped with sheets and a blanket and covered by a cozy duvet.
The hay bed is a cozy option for adventure seekers who want to disconnect from the comforts of modern life and immerse themselves in nature. It is an ideal place to escape the stress of everyday life and spend a night in the open air on top of hay.
In the olden days, the children, maids, and farmhands slept on hay. Farmer Franz also used to sleep on hay quite often, so that the rooms could be rented to guests. This was at the beginning of tourism in Tyrol.
Our hay bed offers enough space so that you can experience this adventure with the whole family. For your morning routine you can use the bathroom with shower and toilet in the main house.
You are welcome to book a breakfast basket and enjoy the morning as well as the warm evenings on the spacious terrace.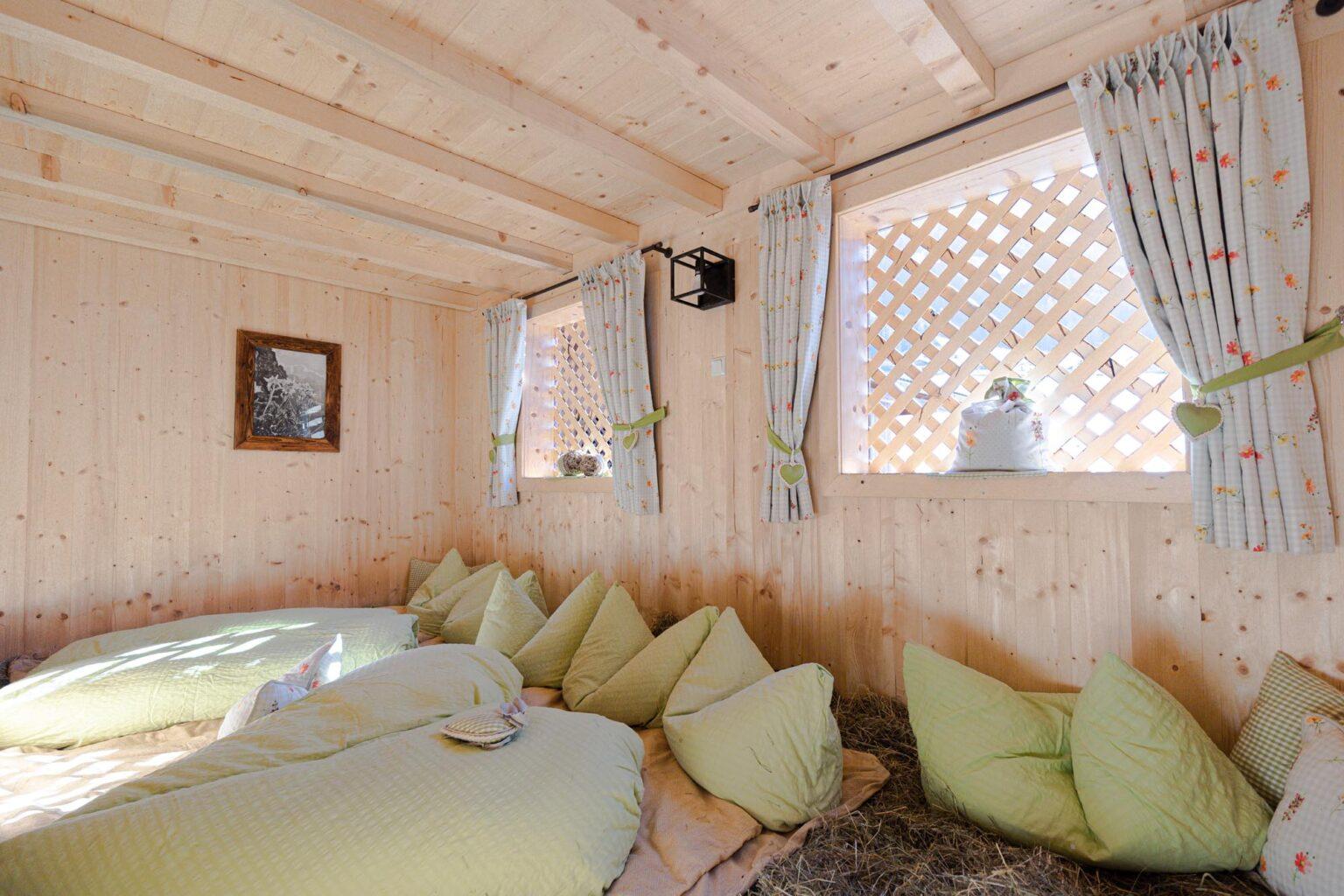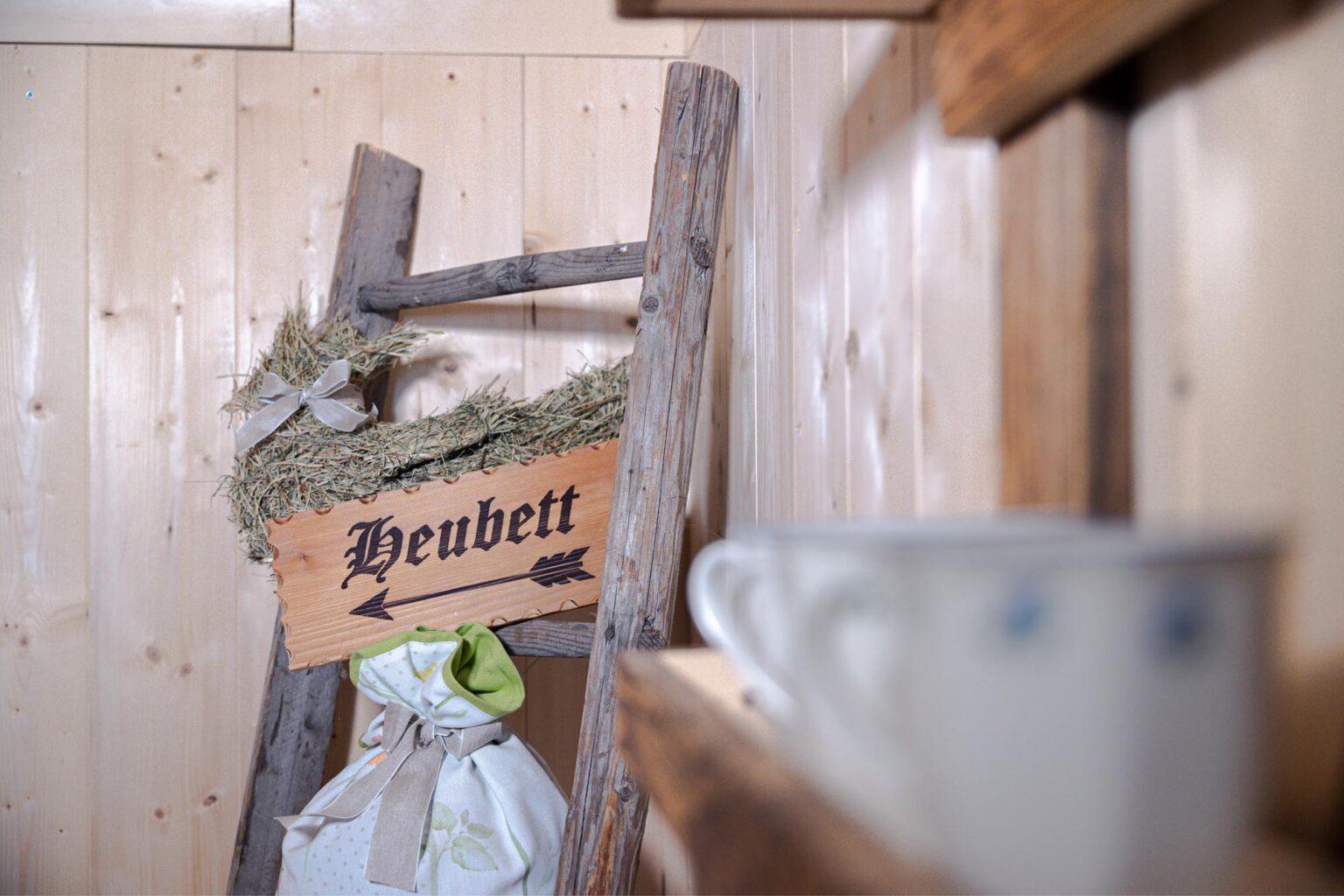 Here you will find all the information and details about your planned vacation at our Ausserwieserhof. For further questions we are always available by phone or email.
The prices of the apartments are for 2 or 4 person occupancy (depending on the apartment) including electricity, linens, and heating. The tourist tax is charged separately and amounts to €2.80 per person and day (for 15 years or older).
Surcharge per additional adult is €28.
Surcharge per child between 5 and 16 years is €20.
Children under 5 years stay free of charge.
The cost of the final cleaning is €20 in the self-catering room Vogelnest, €50 in the Himmelszelt and Heimatgefühl, and €80 in the Morgenrot and Abendglühen rooms.
On the arrival day, your vacation home will be available to you from 2 p.m.
On the day of departure, we ask you to vacate the apartment or room by 10 a.m.
We ask for your understanding that pets are not allowed on our farm.
You can pay in cash, by bank transfer, by EC card, or by credit card.
Hand and dish towels will be changed upon request.